Thanks to everyone who participated in the YA Scavenger Hunt!  It was my first time on the hunt and I had a great time.  I hope to do it again!  If you want to see who won the big Team prizes, check out the official results here.
The giveaway I was hosting at my own site is over as well, and the signed copy of ASK AGAIN LATER goes to Sherrice (comment #31 from the previous post).  I've contacted Sherrice with instructions to get her prize and I'm setting the Claim Me clock now.  If I don't hear from Sherrice in one week, I'll have Ye Olde Random Number Generator choose another winner.
In other news…
I will be on Barry Eva's A Book and a Chat radio program this weekend!  The show starts at 11am EDT on Saturday April 12, but it will also be available to listen to after the first broadcast.  I'll update this post with a link when it goes live.
Stay Tuned to the EVENTS page of this site for further updates, but I'm excited to share that I'll be adding the following appearances:
ALA Midsummer Conference in Las Vegas June 29, 2014.  At 11am, the Class of 2k14 will be hosting a fun trivia game with Jay Asher and Josephine Angelini as our hosts/Emcees!
SCBWI Summer Conference in Los Angeles August 1-3, 2014.  I'll be on a panel with fellow Class of 2k14 members talking about group marketing.
Bookrave NYC in New Rochelle, NY September 19-21.  This is a new event this year, featuring 60 new adult and young adult authors.  Check out details here.  It's going to be awesome!!
And now, because I love you all, here is an awesome video of an amazing New Orleans Blues Style cover of Sweet Child O' Mine.
You're welcome.
Welcome to YA Scavenger Hunt! This tri-annual event was first organized by author Colleen Houck as a way to give readers a chance to gain access to exclusive bonus material from their favorite authors…and a chance to win some awesome prizes! At this hunt, you not only get access to exclusive content from each author, you also get a clue for the hunt. Add up the clues, and you can enter for our prize–one lucky winner will receive one signed book from each author on the hunt in my team! But play fast: this contest (and all the exclusive bonus material) will only be online for 72 hours!
Go to the YA Scavenger Hunt page to find out all about the hunt. There are TWO contests going on simultaneously, and you can enter one or all! I am a part of the RED TEAM–but there is also a blue team for a chance to win a whole different set of twenty-five signed books!
If you'd like to find out more about the hunt, see links to all the authors participating, and see the full list of prizes up for grabs, go to the YA Scavenger Hunt homepage.
SCAVENGER HUNT PUZZLE
Directions:
 Below, you'll notice that I've listed my favorite number. Collect the favorite numbers of all the authors on the
red team
, and then add them up (don't worry, you can use a calculator!).
Rules:
 Open internationally, anyone below the age of 18 should have a parent or guardian's permission to enter. To be eligible for the grand prize, you must submit the completed entry form by
Sunday April 6
, at noon Pacific Time. Entries sent without the correct number or without contact information will not be considered.
SCAVENGER HUNT POST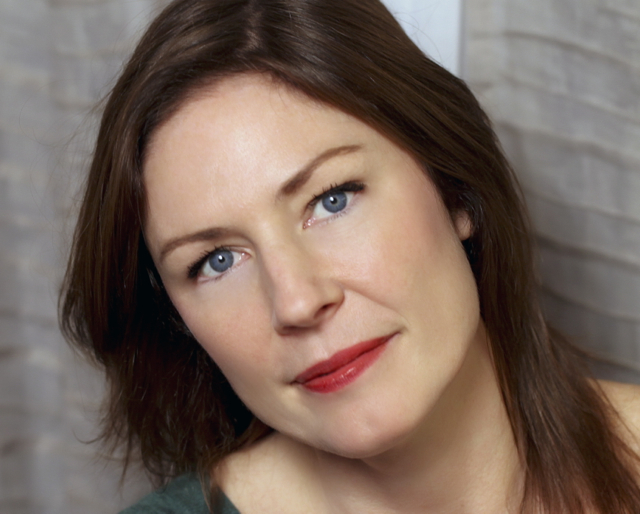 Today, I am hosting Amy Plum on my website for the YA Scavenger Hunt! Amy Plum grew up in Birmingham, Alabama before venturing further afield to Chicago, Paris, London and New York. An art historian by training, she can be found on most days either daydreaming or writing (or both) in a Parisian café. Amy is the author of international bestselling DIE FOR ME series, paranormal romance set in Paris. The first book of Amy's new adventure series, AFTER THE END, releases in May 2014. 

Find out more information about Amy or AFTER THE END by checking out her website!
THE BOOK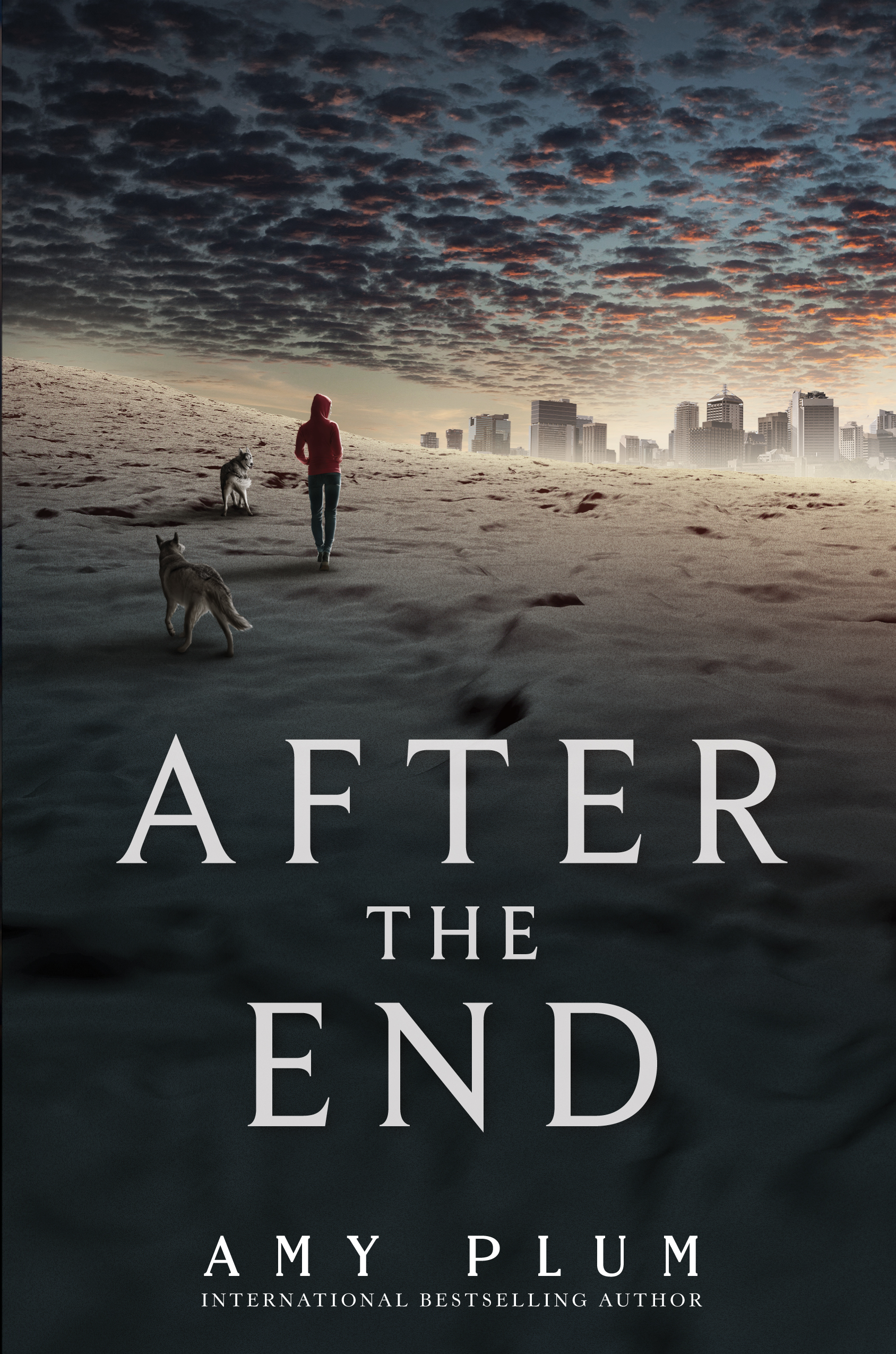 Juneau grew up fearing the outside world. The elders told her that beyond the borders of their land in the Alaskan wilderness, nuclear war had destroyed everything. But when Juneau returns from a hunting trip one day and discovers her people have been abducted, she sets off to find them. And leaving the boundaries for the very first time, she learns the horrifying truth: World War III never happened. Nothing was destroyed. Everything she'd ever been taught was a lie.
As Juneau comes to terms with an unfathomable deception, she is forced to survive in a completely foreign world, using only the skills and abilities she developed in the wild. But while she's struggling to rescue her friends and family, someone else is after her. Someone who knows the extraordinary truth about her secret past.
* * *
AND NOW, WITHOUT FURTHER ADO, THE NEVER-BEFORE-SEEN EXCLUSIVE VIDEO FROM AMY PLUM ANSWERING ALL YOUR BURNING QUESTIONS ABOUT AFTER THE END!!
Is anyone else dying to read this book?  Yeah, I thought so.
And don't forget to enter the contest for a chance to win a ton of signed books by me, Amy Plum, and more! To enter, you need to know that my favorite number is 94. Add up all the favorite numbers of the authors on the red team and you'll have all the secret code to enter for the grand prize!
CONTINUE THE HUNT
To keep going on your quest for the hunt, you need to check out the next author, the brilliant and wonderful 
Stacey Kade
!
But before you go, you can also enter to win a signed copy of my own book Ask Again Later along with pretty bookmarks and swag and whatever else I feel like sticking in the envelope (I promise no used gum.)  All you gots to do is fill out this here rafflecopter thingie and you're done.
Happy Hunting!
Tomorrow is the big day for yet another awesome YA Scavenger Hunt! (#YASH)  This is my first time participating and I'm super excited to be on the RED TEAM with a ton of great writers!
Check out details from Colleen Houck below and then be sure to come back here on April 3 to start hunting!
From Colleen:
Spring 2014 YA Scavenger Hunt Authors Announced!
Hello YA fans. It's time once again for our Spring YA Scavenger Hunt. For those of you who've joined us before, welcome back! If you're a newbie, you're in for a treat! Twice a year we seek out fantastic YA authors with upcoming releases and give you a rare peek into exclusive material and do some fabulous giveaways and prizes along the way, including a chance to win a book from every author on the hunt!
To participate, all you need to do is pick an author to start with, head to their blog sometime between noon PST on April 3rd and noon PST on April 6th, and go from there. Follow the directions on the blog and hop from post to post until you've seen all the authors on that team. Then you can begin on team two!
If you get lost, don't worry. You can always check in on the Hunt's main webpage.
Here's a sneak peek of the authors that will be featured on the upcoming hunt.
THE BLUE TEAM
LUCY CONNORS
SHELLEY CORIELL
SARA B. LARSON
LEA NOLAN
C. J. REDWINE
P. J. HOOVER
LYNNE MATSON
AMALIE HOWARD
RACHEL HARRIS
KAY HONEYMAN
RACHEL CARTER
SARA RAASCH
PAULA STOKES
KRISTI HELVIG
ANGELA CORBETT
KRISTEN LIPPERT-MARTIN
JAYE ROBIN BROWN
MARI MANCUSI
RITA ARENS
JESSICA SPOTSWOOD
MAUREEN MCGOWAN
AMY CHRISTINE PARKER
APRIL TUCHOLKE
SASHI KAUFMAN
JEN MCCONNEL
_____________________________
THE RED TEAM
JESSICA BRODY
TERA LYNN CHILDS
STACEY KADE
JESSICA SHIRVINGTON
SUSANNE WINNACKER
AMY PLUM
GRETCHEN MCNEIL
CLAIRE LEGRAND
JENNY LUNDQUIST
TRACY DEEBS
J. A. SOUDERS
KIMBERLY DERTING
MEGAN SHEPHERD
LIZ CZUKAS
CLAUDIA GRAY
ALYXANDRA HARVEY
LEANNA RENEE HIEBER
CAT PATRICK
COLE GIBSEN
DEBRA DRIZA
JERI SMITH-READY
LISSA PRICE
COLLEEN HOUCK
AMBER ARGYLE
JENNIFER TRESSEN
Check back here to get started on the hunt on April 3rd for a chance to win amazing prizes! You won't want to miss this!
Colleen Houck
Got your attention, right?  For the record, no part of my book launch involved naked people in any way.  In fact, my actual launch day was pretty low-key.  My cousin met me at a Barnes & Noble so we could stalk my book in the wild (and also drink coffee/chai and talk to each other without children around).  Unfortunately, they hadn't unpacked the box yet, so we didn't get to stalk effectively.  Still, it was cool that they brought one out from the back.
Then the pics started coming in from around the country.  My friends and family were spotting Ask Again Later in bookstores all over.  Best of all, nearly everyone was reporting buying the last copy!  How crazy is that?!  Now, of course there is a possibility these stores only had a couple of copies, but still.  It feels good to be on re-order, baby!
The day after the official debut, I went back to Barnes & Noble for my usual writers' group meeting.  We get together to do writing sprints and help each other with brainstorming, plot dilemmas, and just plain moral support.  When I arrived that day, my writing crew had gone all out!  There were balloons, flowers, desserts, and even a tiara!
It was so sweet!  I felt like queen for a day!  And yes, I kept the tiara on the entire time.  I will literally never pass up a chance to wear a tiara.
Which brings me to my launch party.
A while ago I hatched a crazy plan.  I knew I could have a bookstore event for my launch party, but I seriously struggle with asking people to come out just for me.  I know, that's probably super nutty considering my entire job is to hope strangers want to buy something I made, but it's true.  So, I wanted to think of a way that I could have a launch and make it about more than just me.
You've probably gathered by now that my book might have a little something to do with prom.  And since having a book published is pretty much the biggest dream come true I can imagine, I thought it would be cool to help other people's dreams come true.  I decided to run a Dress Drive for The Cinderella Project.  And once I found out there was a local chapter in Milwaukee, I knew it was meant to be.
A lot of people helped me out with creating this event, and I want to thank them publicly.
Melissa and Lizette from The Cinderella Project, who were enthusiastic about my plan from the beginning.
Marla and Pam from Manpower, who generously allowed me to use their beautiful reception area to hold the event.
Nick Koleas from TheHitManDJ.com, who donated his time and talent to making the event over the top fun.  Seriously, you guys, his set-up is gorgeous and he played just the right mix all night to keep people upbeat.
Kristin and Zach Karpinski, who set up their Photo Booth so guests could get up to foolishness on film
Steve Weigl, who was my roving photographer and captured the whole evening in gorgeous photographs
Boswell Books, who came to the off-site event and sold the heck out of my book! I signed 80 copies that night!!
Of course, I also want to thank everyone who came out to celebrate with me.  Writing is by its nature and isolated occupation.  It's easy to forget that there are so many people who are excited for you and want to party!  I was overwhelmed by the turnout.
Not only did my guests buy Boswell completely out of books, they opened their closets and their hearts, bringing in more than 30 formal dresses to the Cinderella Project and donating $150 to help the project with cleaning and storage costs.
Thank you all so much for making this launch a huge success!  I hope you had as much fun as I did!
I have a Flickr Set with all the pictures from the night here.  Here are a few pics to get you started…
Foreign covers fascinate me.  They so often have such a completely unique spin on the story compared to the US cover.  And that is totally the case with my German publisher (Loewe) and the cover for Ask Again Later.  Prom isn't really as big a thing in other parts of the world, so the cover doesn't indicate that part of the story at all!  I love the divided paths and the cute little road sign.  Such a fun hint for the story!
Now I know Google Translate is not exactly the most reliable source in the world, but I'm pretty sure the title translates to Head, Number or Love.  I assume that's the German way of saying Heads, Tails or Love.  Cute, right?  Also, apparently they're not into Oxford commas over there.  Go figure!
I have to give a shout out to my awesome translator Jeannette Bauroth who tracked me to down to make sure she got the translation as faithful as possible.  She's also been a fantastic cheerleader for me this whole time.  Thank you, Jeannette!
Rumor has it, Kopf, Zahl oder Liebe will be out in May, 2014.  Can't wait!
Julie Murphy's super clever SIDE EFFECTS MAY VARY comes out tomorrow, and to help her celebrate, I'm posting my bucket list.  First, a little info about Julie and her book (which has been on my To-Read list since the nanosecond I heard about it, because OMG!)
What if you'd been living your life as if you were dying—only to find out that you had your whole future ahead of you? 
When sixteen-year-old Alice is diagnosed with leukemia, her prognosis is grim. To maximize the time she does have, she vows to spend her final months righting wrongs—however she sees fit. She convinces her friend Harvey, whom she knows has always had feelings for her, to help her with a crazy bucket list that's as much about revenge (humiliating her ex-boyfriend and getting back at her arch nemesis) as it is about hope (doing something unexpectedly kind for a stranger and reliving some childhood memories). But just when Alice's scores are settled, she goes into remission.
Now Alice is forced to face the consequences of all that she's said and done, as well as her true feelings for Harvey. But has she done irreparable damage to the people around her, and to the one person who matters most?
Julie Murphy's SIDE EFFECTS MAY VARY is a fearless and moving tour de force about love, life, and facing your own mortality.
IndieBound | B&N | Amazon
Julie lives in North Texas with her husband who loves her, her dog who adores her, and her cat who tolerates her. When she's not writing or trying to catch stray cats, she works at an academic library. Side Effects May Vary is Julie's debut novel. Julie can best be found on her website (www.juliemurphywrites.com), tumblr (www.andimjulie.tumblr.com), or twitter (www.twitter.com/andimjulie).
Now onto my bucket list!  I have to say I'm not someone who has really kept an official bucket list before, but there are a few things I have always secretly kept in the back of my mind that I want to do before I die.  Now seems like the perfect time!
LIZ'S BUCKET LIST
1.  Get published!
2. Visit all the places in Europe I'm still dying to see.
3. Hug a monkey
4.  Witness a flashmob
5. Have a house with a library
6. Do one of those all day, all the treatments spa days
7. Buy a stranger dinner
8. Go to Comic-Con and Leaky Con
9. Get the second tattoo I've always wanted
10. Find the perfect jeans and buy 30 pairs of them so I never run out.
Thanks Julie, and happy book birthday eve!
ASK AGAIN LATER COMES OUT TOMORROW!!!  I can't even believe it's finally happening!
I'm so excited, I decided to share a little excerpt with all y'all.
This is your last day to pre-order, but of course, you'll be able to find this little pinky-purple beauty everywhere books are sold tomorrow!
Linky-loos:
Amazon
Barnes & Noble
Powell's
Book Depository
Books-a-Million
Indiebound
And, onto the excerpt:
In this scene, the main character, Heart (yes, that's really her name, and yes, she knows it's weird) has been invited to prom by two people she doesn't really want to go with.  The trouble is, she can't figure out how to say no to either of them.  Here, she's angsting (that's totally a word) over the decision with her friend Chase, nicknamed Schroeder due to a passing resemblance to the Peanuts character by the same name.
"You're overthinking it. Flip a coin or something. Heads you go with us, tails you still go with us."
He was joking, obviously, but there was a certain logic to it. My father used to pull a similar trick when we were growing up. If we couldn't decide between ice cream flavors or something like that, he'd stick two small objects behind his back and make us pick a hand. I can still hear him saying, The penny is chocolate, the nickel is bubble gum. Pick one. The best part was, if you picked one and you got that awful pang of regret, you knew you actually wanted the other kind more. It was simple. Almost elegant.
I'd just make Troy heads and Ryan tails and flip for it. I'd know if I made the right decision as soon as I saw the result, wouldn't I? I tapped my pen against my notebook, wondering if this was too simplistic.
Still . . . at least I'd know how I felt. And no one would have to know. I could do it right now. It didn't have to be some huge Super Bowl coin toss, after all. Just a simple flick of my thumb and I could have this whole problem solved.
That's it. I was doing it. I patted my pockets and came up empty. Shoot.
I leaned over to Schroeder and whispered, "Got a quarter?"
He tilted away from me first, checking his right pocket, then switched to check the left, knocking his head against mine. "Sorry!" he whispered. "You okay?"
I rubbed my temple, tempted to give him a sour look, but stifling the urge since he was doing me a favor. So I smiled and nodded instead. The muffled jingling of coins was unmistakable, and in a moment, he emerged with a few coins.
"No quarters," he said. "But I can get you a game of skee-ball at Chuck E. Cheese." He pointed to a gold token in his palm.
I laughed, pressing my fingers to my lips so I wouldn't be too loud. "Why do you have a token for Chuck E. Cheese?"
He gave me a don't-be-so-judgmental look. "It was my cousin's birthday over the weekend."
I took the token from his cupped hand, noticing how warm his skin was without being sweaty. A rare trait in a boy. "Thanks."
"They don't work in the vending machine, trust me," he said softly, nudging a dime out of the pile with a fingertip.
"This is all I need, thanks. I'll give it right back."
He shot me a confused look, which melted the instant he saw me fit the coin against my bent thumb. "You're not seriously flipping a coin over this," he hissed.
"Why not?"
"Do you really think fate is going to guide you or something?"
"I don't believe in fate. This is pure statistics."
"So, what is it? Chuck E.'s head you come with us, tails you go with one of them?"
"Nope." I waited until Mr. Lenier turned to write on the board again and flicked my thumb, sending the coin up.
Tokens are lighter than quarters, as it turns out, and the thing flew up in the air almost to the ceiling. I gasped as it clattered once—too loudly—against the edge of the lab desk before falling to points unknown.
Mr. Lenier turned around, looking for the source of the noise, but Schroeder and I kept our best poker faces on and he went back to his radioactive decay.
After a moment of watching Lenier's back, I whispered, "Where'd it go?" and searched around the bottom of my stool. Schroeder did the same, twisting and tilting, and nearly knocking heads with me a couple more times. Finally, I caught a flash of something gold a few feet away, near the wall. "There." I pointed.
"You are not seriously doing this," he hissed.
"Why not?" I asked, leaning out as far as I could without leaving my seat. Damn, I still couldn't see which side of the coin was up. "It's as good as any other way of deciding."
"This isn't like picking which movie to see. These are human beings."
"It's not like they have to know about it. Besides, it's just a dumb coin toss. It doesn't actually control my fate."
He narrowed his eyes. "All right then. What's it say?"
 Update:  Today is the LAST DAY of my big blog tour.  I would like to thank Merp Squad for doing such a phenomenon job.  Nikki kept on top of everything so well.  I would highly recommend them to any authors out there looking for a great blog tour.  Thanks, Nikki!!
I've updated all the links below to go directly to the tour post instead of the general blog.  These amazing book bloggers are really the lifeblood of the reading world these days, and I'm so grateful to them for everything they've done to help spread the word about Ask Again Later.
There is still time to enter the giveaway!  Just go to one of the links below and follow the instructions in the Rafflecopter box.  Couldn't be simpler!  I hope you've all had as much fun with this tour as I have!
ORIGINAL POST:
Hmm, is there something happening today that I meant to tell you guys…?  OH YEAH!  It's SO close to Ask Again Later's book birthday and that means it's Blog Tour Time!
I am so excited to be working with MerpSquad for this tour!  They have done a phenomenal job of setting up a fantastic tour and I can't wait to see it all play out!
Monday, February 17, 2014  Liza @ Reading with ABC
Tuesday, February 18, 2014 Jess @ Such a Novel Idea
Wednesday, February 19, 2014 Fahima @ I Read, Ergo I Write
Thursday, February 20, 2014 Jessica @ Read My Breath Away
Friday, February 21, 2014 Nova @ Out of Time
Monday, February 24, 2014 Nuzaifa @ Say It with Books
Tuesday, February 25, 2014 Jennifer @ Reading and Writing UF, Paranormal, and Romance
Wednesday, February 26, 2014 Patricia & Rosario @ The Unofficial Addiction Book Fan Club
Thursday, February 27, 2014 Montana @ The Book Belles
Friday, February 28, 2014 Jennifer @ Donnie Darko Girl
Monday, March 3, 2014 Melanie @ YA Midnight Reads
Tuesday, March 4, 2014 Rachel @ Paper Cuts
Wednesday, March 5, 2014 Rachel @ The Procrastinator's Corner
Thursday, March 6, 2014 Amber @ The Mile Long Bookshelf
Friday, March 7, 2014 Nichole @ YaReads

It's been a blast working with all these bloggers to create a fun tour!  I hope you visit every stop and enter to win the grandprize!  Learn more at MerpSquad's site!
Four years ago, back in the days when I was on blogger, I wrote a post called "The Weight of One Million Words."  In it, I wrote about Malcolm Gladwell's idea that if you do anything for 10,000 hours, you'll become an expert.  In writing terms, that's often translated to 1,000,000 words.  Back in 2010, I calculated that I had written a million words already and I was hoping that meant I was finally ready to reach the next level.
I guess I wasn't too far off the mark.  At the end of 2010, I got sick.  Sick enough to be off of work for long enough that I eventually didn't have a job to go back to (Don't worry, I'm fine!). And while I was stuck at home, unable to do a whole lot, I got the inspiration to write a book.  Or more accurately a new version of an old book.  And that's the book that got me super-agent Laura Bradford.
Since 2010, I've written, rewritten, edited, and re-edited.  I've taken a job as a professional freelancer and left that job.  I've blogged, I've guest blogged.  I wrote some more.  I thought about writing at inappropriate times.
After poking around my hard drive for a bit, I was able to get a rough total of what I'd written since January 25, 2010.  Turns out, it's right around another million words.  Some really incredible things have happened in my writing life since the last time I took stock, and right now I stand on the precipice of even more.
Was one million words the secret? Not in a magical incantation kind of way.  But in terms of prioritizing writing and writing as much as I can, yeah, it was the secret.
Two million words might seem like I'm standing on top of a mountain, but in reality I know I'm just in the foothills of the Himalayas*.  I've got a faithful team of sherpas to help me and I am raring to get climbing!
- Liz
* Note: This is the closest I would ever even dream of getting to the Himalayas. I've watched those shows. I don't go places with an official Death Zone.
I know, I know, it's January 15th already.  Sorry.  It's been a little crazy around here.
This is the third year I'm running my own personal book awards!  It's been fun to look back over everything I've read and really think about the books at the end of the year.
As always, the books are in no particular order in the categories below, because I find it too hard to choose favorites when it comes to book.
So, without further ado…
Favorite Reads of 2013
1. A Dirty Job
by Christopher Moore

This book is kind of a placeholder for the entire body of Christopher Moore's work. I <3 him so hard it's almost painful. So many of his books intertwine with crossover characters and worlds it's hard to pick a favorite. But there is something particularly magical about this story, and I couldn't be happier that there's a sequel due out in 2014!
Say what you will about Stephen King's recent books–no doubt it's all been said before anyway. This one was so intensely researched and beautifully crafted, I have a hard time believing anyone would find major fault with it.  Was it a bit slow at times, maybe. Was it so immersive in the historical period that I would have followed the main character anywhere? Oh yeah. I've never been that interested in the assassination the way some people are, but man did this book suck me in!
3.  Code Name Verity
by Elizabeth Wein 

It's been months since I finished this book and I can still come to the verge of tears if I think about it too long. It was a tour de force. Like nothing I've ever read. It lived up to the hype, and then went on to blow my expectations up in my face–so so powerful. And if you're an audiobook person, this is a masterwork. The readers are so perfect.  It's like listening to the greatest actresses you've ever seen on stage or screen.
4.  World War Z
by Max Brooks
I only regret it took me so long to discover this book. I came to it through the movie, sadly, and the book was something I started listening to because my husband already had it in our audible account. Wow. This is NOT what I expected a zombie book to be. At all. Don't be put off by the subject matter. And once again, if you're an audiobook person–hell, even if you're not–this audiobook is state of the art. An impressive cast of celebrity readers. I loved it.  LOVED it. And I've become a little obsessed with surviving the zombie apocalypse since I finished.
5.  Just One Day
by Gayle Forman
I think that Gayle Forman might be a wizard. She does magic with words. I read Just One Day and Just One Year, and while I love them as a duo, I really loved the character of Allyson, so I had to choose the first one as my favorite. This book made me want to go back to Paris so badly! I loved Allyson's development throughout the story and how much she really came into her own. A great read.
Five Books That Made Me Feel Like a Hack as a Writer in 2013
1.  Code Name Verity
by Elizabeth Wein
To say that Wein created an innovative structure would be like saying Michaelangelo was pretty handy with a paint brush.  This book is a masterwork, truly.  I think it should be required reading in high schools and colleges.  I have rarely been so haunted by a book.  Rarely suffered such book hangover.  I want to sit at Wein's knee and try to absorb some of her skill.
2.  Good Omens
by Terry Pratchett & Neil Gaiman
Once again, Neil Gaiman appears in this category.  As I said last year, if Gaiman doesn't make you feel a little bit like a hack as a writer, you're probably not reading very carefully.  Working with Terry Pratchett, he creates a world so full of creative characters, humor, bizarre occurrances, and tightly woven mythology that you'll hardly believe it's not real.  Brilliant, hilarious, so fun.
3.  Fangirl
by Rainbow Rowell
Is Rainbow Rowell the best writer on earth?  Probably not. But somehow, she takes the same words we all have at our disposal, and puts them together in such a way that you fall in love with her characters.  I know everyone went nuts over Eleanor & Park, and I read that, too, but Fangirl just felt so real to me! I related to Cath even when I was so mad at her!
4.  Fool
by Christopher Moore
And once again Christopher Moore hits this category.  As much as I love his contemporary stories, his historical retellings make my jaw hang loose.  How he manages to write in a (admittedly not exact) Shakespearean style while still maintaining his signature silliness and engaging characters is beyond me!  This is another book with an upcoming sequel and I am fairly gagging for it!
5.  World War Z
by Max Brooks
I know, a zombie novel.  What blew me away about this book was the amazing variety of voices in the interviews.  Brooks created totally believable characters from all around the world in the most unbelievable situation you can think of.  The complex socio-political environment he creates is unparalleled.  I loved this book so hard, while simultaneously gnashing my teeth over my inability to think of plots this complex.
Favorite Female Characters of 2013
1.  Cath from Fangirl
by Rainbow Rowell

I related so strongly to Cath is was almost uncomfortable at times. I was a lot like her as a freshman in college (though I was not an internationally famous secret fanfic writer). She was real down to the last drop. Although it was kind of a "small" story (no alien invasions, secret babies, etc) I found myself wondering what would happen to her next.
2.  Allyson ("Lulu") from Just One Day
by Leila Sales
Here's another character I related to hard.  Such a good girl who wants so badly to be anything else. I loved following her on her journey through spontaneity and the painful recovery from it.  Lulu and I could be besties. We should be.
3 & 4.  Queenie and Maddie from Code Name Verity
by Elizabeth Wein
Rarely have I felt so passionately about characters as I did about the ones in this book.  Queenie and Maddie.  I'm getting choked up just thinking about them as I write this.  They are so richly developed, so brave, so perfect for their time and yet still compelling to a modern reader.  Elizabeth Wein, my hat's off to you for all time.
5.  Amy from A Million Suns
by Beth Revis
I'm so late to the Across the Universe series, it's embarrassing. But man, I loves me some Amy! She is realistically spunky, smart, emotional without being moody…she's the kind of character I'd like to see more of in books.
Favorite Male Characters of 2013
1.  Willem from Just One Day/Just One Year by Gayle Forman
I'm not sure I'd actually want to date Willem, but for a book boyfriend, he's pretty freakin' dreamy.  I love a man with an accent, and then he does Shakespeare?  Please.  Where do I sign?  I can do without the obvious player status, but other than that, yum.
2.  Park from Eleanor & Park by Rainbow Rowell
No one has ever made holding hands sound as good as Park.  He is so adorably nerdy and so loyal and sweet!  I can't decide if I want to make him my book boyfriend or keep him as a pet.  You know what I mean?  Oh Park you sweetie!
3.  Ben/Zombie from The 5th Wave by Rick Yancey
I like Ben's honesty.  There was just something about him that compelled me.  I thought he was the best character in the book.  The affection he had for his sister and the way he took on Sammy as a surrogate sibling.  It might not be the best alien invasion novel ever, but I liked Ben enough to put him on the list.  Evan on the other hand, be gone with you.  You annoy me.
4.  Devin from Joyland by Stephen King
If I hadn't read so many great books this year, this one might have made the top 5 list overall.  There was just something so atmospheric and immersive about it.  And the pulp-inspired cover?  Please!  How fantastic is that?  Dev was such a great character.  The kind of guy you'd like to know in real life.  The perfect amount of youthful obsession with the ex-girlfriend without going into annoying territory.  He was brave but humble, interesting, and relatable.  Great character.