August is Read a Romance Month! What's that?  Simple–a month to celebrate readers, writers, and lovers of romance!  If you're already a romance reader, be sure to check the link above to see 93 great authors sharing guest posts on the Celebrate Romance blog.  If you're new to the genre, maybe you're looking for a place to start.
Maybe you're not the kind of person who ever pictured him or herself reading a romance novel with "one of those" covers.  But if you're also the kind of person who's ever enjoyed a tear-jerker romantic movie, or can't resist watching a romantic comedy every time it's on, you might be surprised by how much you can enjoy a romance novel.
Not surprisingly, I tend to look at romance through the Young Adult (and now New Adult) lens, so I wanted to share a few recommendations with you.
Squeee!  I can't believe I have another cover reveal to share already!  I feel like a kid on Christmas!
You can see the cover for my New Adult debut, WHEN JOSS MET MATT at Heroes and Heartbreakers today for the exclusive reveal!
While you're here, sign up for my newsletter to get insider info and even a few sneak peeks you won't get anywhere else!  The widget is over in the side bar ——->
I'll update my books page with the saucy new cover soon!
Recently I went to Crystal Lake, IL for a panel with Joelle Charbonneau, Stacey Kade, and Erica O'Rourke (who are all wonderful, fun, and funny women to spend an evening with, by the way).  We were there for part of Barnes & Noble's Pop Culture Week celebration, and it was a blast.  We had a great group of readers come for the panel and they asked tons of fantastic questions.
One subject that came up was authors reading reviews, and I said that I try not to read them as much as possible unless someone directly tweets it to me.  I could see one person in the audience get visibly distressed at the thought that I, and the other authors, don't read our reviews.  We addressed it at the time, but I felt like it was something I should go into in more depth on my own.
First, let me say that I love it–LOVE IT–when people love my books and take the time to tell me about it.  Seriously, there is no better feeling than finding out something you created spoke to someone in any way.  It can totally change my dad from blah or bad to grinning-from-ear-to-ear when someone tweets a great review to me.  You might imagine the negative reviews are not quite as ego-boosting.
I admit it, it's truly a frailty on my part that I would let a negative review affect me that way.  And I think it was Chuck Wendig who once pointed out that 5-star reviews are just as "untrue" or biased as 1-star reviews.  The fact of a reader loving or hating my book doesn't change anything about it, including my motivations for writing it, or the pride I feel in seeing it on a shelf.  But on a certain kind of day, it's hard to keep going and creating something new when someone has really hated something you wrote before.
I AM NOT SAYING READERS DO NO HAVE THE RIGHT TO HATE A BOOK.  EVERYONE IS ENTITLED TO THEIR OPINION.  I don't like everything, and thank God for that, because I already find myself with stacks of books that beg to be read.  Imagine if I felt compelled to read every single word written by every person all the time.  It's impossible.  And we're all different people with different tastes.  That's awesome.
I WANT readers and bloggers to read and review to their heart's content.  But it's important to understand what the purpose of reviewing is.  In my humble opinion, readers are there to inform each other of what they like.  There is NOTHING that helps a book become popular better than word of mouth.  And in this big beautiful age of the Internet, word of mouth can really get places.  Book bloggers can become Tastemakers.  Just like Fashion Bloggers can help set and grow trends, Book Bloggers can be their own grassroots movement to help a book become a success.
When you, as a book blogger, establish your pattern of like and dislikes, when you share your enthusiasm, you are setting yourself up as a trusted authority in the book world.  You are a go-to person for credibility on books.  I know I have a few reviewers whose tastes I admire, and when I see they've given a book a positive review, I'm more likely to add it to my to-read stack.
One of the coolest things about the "power" that book bloggers have gained in the industry is that it's organic.  It's fan-based, and comes from a place of honesty.  Let's face it, a lot of book bloggers are young women, and in a world where popular culture is first created for, then universally looked down upon because it is embraced by young women, I am 100% in favor of a system that allows those same young women to speak for themselves.
So keep speaking up, book bloggers.  I may not find every review you write about my books, but I'm so glad you're there sharing your thoughts with other readers.  And for those of you who have taken the time to be supportive and enthusiastic about any of my books, a most humble and profound
Thank you!
You may have already heard 'round my social media 'hoods, but my debut New Adult novel has a brand new title!  What used to be PIECES OF ME is now WHEN JOSS MET MATT!
I am very excited about the new title!  i think it reflects the playful tone of the story really well, and of course, I can't help loving the homage to one of the best movies of all time, When Harry Met Sally.  There is a certain Harry/Sally quality to the main characters in the book, so I hope you'll agree it's a fitting title.
In other Ellie Cahill news, I am delighted to announce that Egmont Germany has bought the German translation rights to this book!
Woo hoo!  Can't wait to keep you all updated on the German edition as I get more details!
In the meantime, i'm happy to tell you that WHEN JOSS MET MATT has moved on to the copyediting stage at Ballantine, which means it's that much closer to being in readers' hands here in the U.S!
I've updated my book pages and my Events page here on the site with the changes and some new appearances.  Stay tuned for details!
I hope you read the title of this post with the appropriate intonation.  Sure, I could have gone with the Kirk Douglas classic, but frankly this image works better for me.  Speaking of which, if you haven't seen That Thing You Do, you're missing out, and you should probably get on that if we're going to be friends.
So if you've visited my site before, you might realize it looks a little different.  Thanks to Amazing Web Designer of Wonder, Tessa Elwood, at ipopcolor.com, my header now includes my NOT AT ALL SEEKRIT pen name, Ellie Cahill.
Ellie Cahill? you ask.  Yes, that's right, I now contain multitudes!!  I bet you have questions.  Allow me to direct your attention to the FAQ below…
Q:  Who's Ellie Cahill?
A:  Me!  Also, the author of PIECES OF ME, a New Adult book I wrote.
Q:  What's New Adult?
A:  It's a relatively new category fiction (notice I said category, not genre).  New Adult books feature characters who are between the ages of 18-25 who are going through the early stages of independence.  Stories tend to focus on college, or the years right after college when you're getting your first grown-up job, and the stakes in relationships are higher than ever before.  Just like Young Adult is a category that encompasses all genres (sci-fi, paranormal, contemporary, historical, etc.), New Adult stories can be any genre.
Q: So, what's PIECES OF ME?
A:  You can learn more about it on my NA books page.  It's coming out February 24, 2015 from Ballantine.  Here's the Publisher's Marketplace announcement from back in February:
Q:  Why a new name?
A:  There are a lot of reasons writers use pen names.  Sometimes it has to do with keeping young readers for stumbling onto books that aren't appropriate for them.  Sometimes it's to "fit in" better with the genre, because your publisher wants a different identity than the one other publishers use, or because your real name is impossible to spell or pronounce…ahem.
Q:  Hey, I loved ASK AGAIN LATER, will I like PIECES OF ME?
A:  If you like my YA books because they stop at the smoochy-smooching level, probably not.  But if you're an over 18 type person who likes a little more smexy in your reading, then you probably will.
Q:  I'm a grown-up type person, can my teenager read your New Adult book?
A:  That is totally up to you and your teenager to decide!  When in doubt, I always suggest you read a book yourself before you make up your mind.
Q:  Does this mean you're not going to write any new Liz Czukas books?
A:  Heck no!  I want to write ALL THE THINGS ALL THE TIME!  I'm just excited to have the chance to write more!
Q:  Do I come here for Ellie Cahill news/information?
A:  You bet.  Even if you type elliecahill.com into your browser, you'll end up here.
Q:  Where can I get the new book?
A:  Nowhere yet.  It will be available as an ebook and a trade paperback in February of next year.  I'll keep you updated on where to get it as I get more details.  In the meantime, you can add it to your Goodreads list.  You can also sign up for newsletter in the sidebar and get all the info dropped right into your very own inbox.  Or check back here, on Twitter, or Facebook.  (Did you notice my pretty social media buttons up top?  How awesome is Tessa?)
And don't forget TOP TEN CLUES YOU'RE CLUELESS will be out on December 11, 2014!
Thanks to everyone who participated in the YA Scavenger Hunt!  It was my first time on the hunt and I had a great time.  I hope to do it again!  If you want to see who won the big Team prizes, check out the official results here.
The giveaway I was hosting at my own site is over as well, and the signed copy of ASK AGAIN LATER goes to Sherrice (comment #31 from the previous post).  I've contacted Sherrice with instructions to get her prize and I'm setting the Claim Me clock now.  If I don't hear from Sherrice in one week, I'll have Ye Olde Random Number Generator choose another winner.
In other news…
I will be on Barry Eva's A Book and a Chat radio program this weekend!  The show starts at 11am EDT on Saturday April 12, but it will also be available to listen to after the first broadcast.  I'll update this post with a link when it goes live.
Stay Tuned to the EVENTS page of this site for further updates, but I'm excited to share that I'll be adding the following appearances:
ALA Midsummer Conference in Las Vegas June 29, 2014.  At 11am, the Class of 2k14 will be hosting a fun trivia game with Jay Asher and Josephine Angelini as our hosts/Emcees!
SCBWI Summer Conference in Los Angeles August 1-3, 2014.  I'll be on a panel with fellow Class of 2k14 members talking about group marketing.
Bookrave NYC in New Rochelle, NY September 19-21.  This is a new event this year, featuring 60 new adult and young adult authors.  Check out details here.  It's going to be awesome!!
And now, because I love you all, here is an awesome video of an amazing New Orleans Blues Style cover of Sweet Child O' Mine.
You're welcome.
Welcome to YA Scavenger Hunt! This tri-annual event was first organized by author Colleen Houck as a way to give readers a chance to gain access to exclusive bonus material from their favorite authors…and a chance to win some awesome prizes! At this hunt, you not only get access to exclusive content from each author, you also get a clue for the hunt. Add up the clues, and you can enter for our prize–one lucky winner will receive one signed book from each author on the hunt in my team! But play fast: this contest (and all the exclusive bonus material) will only be online for 72 hours!
Go to the YA Scavenger Hunt page to find out all about the hunt. There are TWO contests going on simultaneously, and you can enter one or all! I am a part of the RED TEAM–but there is also a blue team for a chance to win a whole different set of twenty-five signed books!
If you'd like to find out more about the hunt, see links to all the authors participating, and see the full list of prizes up for grabs, go to the YA Scavenger Hunt homepage.
SCAVENGER HUNT PUZZLE
Directions:
 Below, you'll notice that I've listed my favorite number. Collect the favorite numbers of all the authors on the
red team
, and then add them up (don't worry, you can use a calculator!).
Rules:
 Open internationally, anyone below the age of 18 should have a parent or guardian's permission to enter. To be eligible for the grand prize, you must submit the completed entry form by
Sunday April 6
, at noon Pacific Time. Entries sent without the correct number or without contact information will not be considered.
SCAVENGER HUNT POST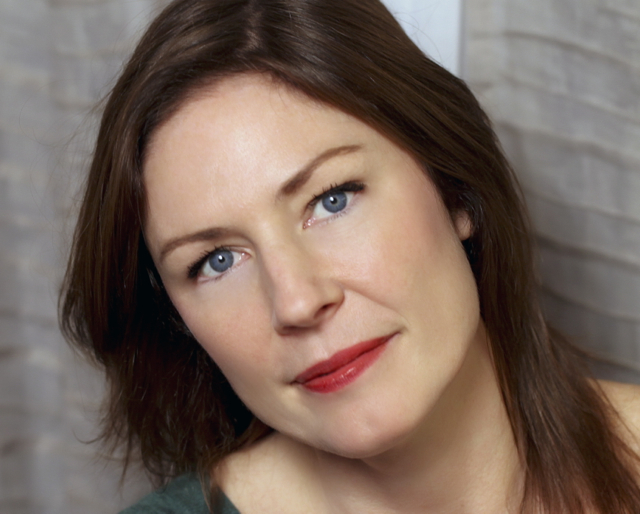 Today, I am hosting Amy Plum on my website for the YA Scavenger Hunt! Amy Plum grew up in Birmingham, Alabama before venturing further afield to Chicago, Paris, London and New York. An art historian by training, she can be found on most days either daydreaming or writing (or both) in a Parisian café. Amy is the author of international bestselling DIE FOR ME series, paranormal romance set in Paris. The first book of Amy's new adventure series, AFTER THE END, releases in May 2014. 

Find out more information about Amy or AFTER THE END by checking out her website!
THE BOOK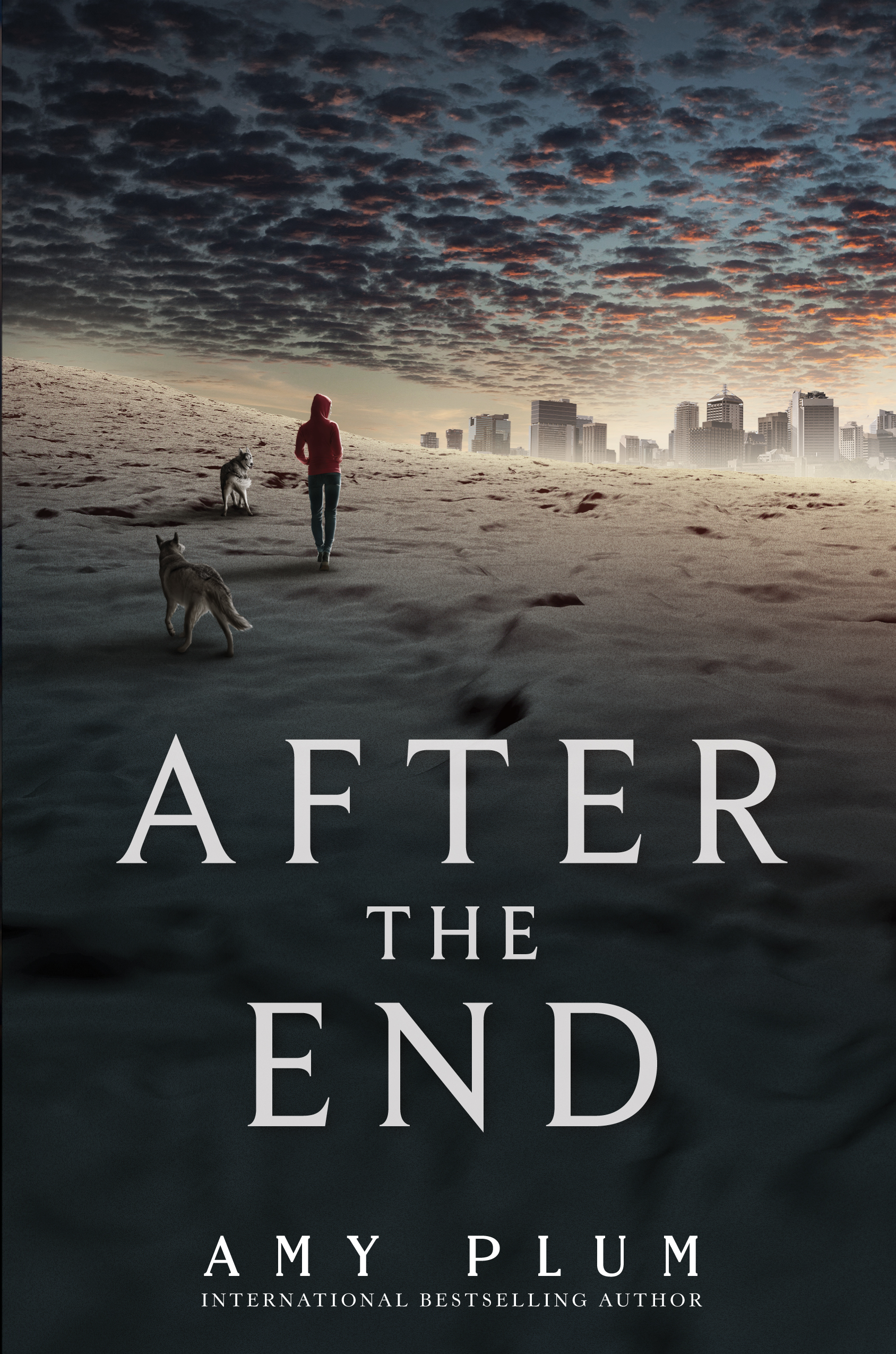 Juneau grew up fearing the outside world. The elders told her that beyond the borders of their land in the Alaskan wilderness, nuclear war had destroyed everything. But when Juneau returns from a hunting trip one day and discovers her people have been abducted, she sets off to find them. And leaving the boundaries for the very first time, she learns the horrifying truth: World War III never happened. Nothing was destroyed. Everything she'd ever been taught was a lie.
As Juneau comes to terms with an unfathomable deception, she is forced to survive in a completely foreign world, using only the skills and abilities she developed in the wild. But while she's struggling to rescue her friends and family, someone else is after her. Someone who knows the extraordinary truth about her secret past.
* * *
AND NOW, WITHOUT FURTHER ADO, THE NEVER-BEFORE-SEEN EXCLUSIVE VIDEO FROM AMY PLUM ANSWERING ALL YOUR BURNING QUESTIONS ABOUT AFTER THE END!!
Is anyone else dying to read this book?  Yeah, I thought so.
And don't forget to enter the contest for a chance to win a ton of signed books by me, Amy Plum, and more! To enter, you need to know that my favorite number is 94. Add up all the favorite numbers of the authors on the red team and you'll have all the secret code to enter for the grand prize!
CONTINUE THE HUNT
To keep going on your quest for the hunt, you need to check out the next author, the brilliant and wonderful 
Stacey Kade
!
But before you go, you can also enter to win a signed copy of my own book Ask Again Later along with pretty bookmarks and swag and whatever else I feel like sticking in the envelope (I promise no used gum.)  All you gots to do is fill out this here rafflecopter thingie and you're done.
Happy Hunting!
Tomorrow is the big day for yet another awesome YA Scavenger Hunt! (#YASH)  This is my first time participating and I'm super excited to be on the RED TEAM with a ton of great writers!
Check out details from Colleen Houck below and then be sure to come back here on April 3 to start hunting!
From Colleen:
Spring 2014 YA Scavenger Hunt Authors Announced!
Hello YA fans. It's time once again for our Spring YA Scavenger Hunt. For those of you who've joined us before, welcome back! If you're a newbie, you're in for a treat! Twice a year we seek out fantastic YA authors with upcoming releases and give you a rare peek into exclusive material and do some fabulous giveaways and prizes along the way, including a chance to win a book from every author on the hunt!
To participate, all you need to do is pick an author to start with, head to their blog sometime between noon PST on April 3rd and noon PST on April 6th, and go from there. Follow the directions on the blog and hop from post to post until you've seen all the authors on that team. Then you can begin on team two!
If you get lost, don't worry. You can always check in on the Hunt's main webpage.
Here's a sneak peek of the authors that will be featured on the upcoming hunt.
THE BLUE TEAM
LUCY CONNORS
SHELLEY CORIELL
SARA B. LARSON
LEA NOLAN
C. J. REDWINE
P. J. HOOVER
LYNNE MATSON
AMALIE HOWARD
RACHEL HARRIS
KAY HONEYMAN
RACHEL CARTER
SARA RAASCH
PAULA STOKES
KRISTI HELVIG
ANGELA CORBETT
KRISTEN LIPPERT-MARTIN
JAYE ROBIN BROWN
MARI MANCUSI
RITA ARENS
JESSICA SPOTSWOOD
MAUREEN MCGOWAN
AMY CHRISTINE PARKER
APRIL TUCHOLKE
SASHI KAUFMAN
JEN MCCONNEL
_____________________________
THE RED TEAM
JESSICA BRODY
TERA LYNN CHILDS
STACEY KADE
JESSICA SHIRVINGTON
SUSANNE WINNACKER
AMY PLUM
GRETCHEN MCNEIL
CLAIRE LEGRAND
JENNY LUNDQUIST
TRACY DEEBS
J. A. SOUDERS
KIMBERLY DERTING
MEGAN SHEPHERD
LIZ CZUKAS
CLAUDIA GRAY
ALYXANDRA HARVEY
LEANNA RENEE HIEBER
CAT PATRICK
COLE GIBSEN
DEBRA DRIZA
JERI SMITH-READY
LISSA PRICE
COLLEEN HOUCK
AMBER ARGYLE
JENNIFER TRESSEN
Check back here to get started on the hunt on April 3rd for a chance to win amazing prizes! You won't want to miss this!
Colleen Houck
Got your attention, right?  For the record, no part of my book launch involved naked people in any way.  In fact, my actual launch day was pretty low-key.  My cousin met me at a Barnes & Noble so we could stalk my book in the wild (and also drink coffee/chai and talk to each other without children around).  Unfortunately, they hadn't unpacked the box yet, so we didn't get to stalk effectively.  Still, it was cool that they brought one out from the back.
Then the pics started coming in from around the country.  My friends and family were spotting Ask Again Later in bookstores all over.  Best of all, nearly everyone was reporting buying the last copy!  How crazy is that?!  Now, of course there is a possibility these stores only had a couple of copies, but still.  It feels good to be on re-order, baby!
The day after the official debut, I went back to Barnes & Noble for my usual writers' group meeting.  We get together to do writing sprints and help each other with brainstorming, plot dilemmas, and just plain moral support.  When I arrived that day, my writing crew had gone all out!  There were balloons, flowers, desserts, and even a tiara!
It was so sweet!  I felt like queen for a day!  And yes, I kept the tiara on the entire time.  I will literally never pass up a chance to wear a tiara.
Which brings me to my launch party.
A while ago I hatched a crazy plan.  I knew I could have a bookstore event for my launch party, but I seriously struggle with asking people to come out just for me.  I know, that's probably super nutty considering my entire job is to hope strangers want to buy something I made, but it's true.  So, I wanted to think of a way that I could have a launch and make it about more than just me.
You've probably gathered by now that my book might have a little something to do with prom.  And since having a book published is pretty much the biggest dream come true I can imagine, I thought it would be cool to help other people's dreams come true.  I decided to run a Dress Drive for The Cinderella Project.  And once I found out there was a local chapter in Milwaukee, I knew it was meant to be.
A lot of people helped me out with creating this event, and I want to thank them publicly.
Melissa and Lizette from The Cinderella Project, who were enthusiastic about my plan from the beginning.
Marla and Pam from Manpower, who generously allowed me to use their beautiful reception area to hold the event.
Nick Koleas from TheHitManDJ.com, who donated his time and talent to making the event over the top fun.  Seriously, you guys, his set-up is gorgeous and he played just the right mix all night to keep people upbeat.
Kristin and Zach Karpinski, who set up their Photo Booth so guests could get up to foolishness on film
Steve Weigl, who was my roving photographer and captured the whole evening in gorgeous photographs
Boswell Books, who came to the off-site event and sold the heck out of my book! I signed 80 copies that night!!
Of course, I also want to thank everyone who came out to celebrate with me.  Writing is by its nature and isolated occupation.  It's easy to forget that there are so many people who are excited for you and want to party!  I was overwhelmed by the turnout.
Not only did my guests buy Boswell completely out of books, they opened their closets and their hearts, bringing in more than 30 formal dresses to the Cinderella Project and donating $150 to help the project with cleaning and storage costs.
Thank you all so much for making this launch a huge success!  I hope you had as much fun as I did!
I have a Flickr Set with all the pictures from the night here.  Here are a few pics to get you started…
Foreign covers fascinate me.  They so often have such a completely unique spin on the story compared to the US cover.  And that is totally the case with my German publisher (Loewe) and the cover for Ask Again Later.  Prom isn't really as big a thing in other parts of the world, so the cover doesn't indicate that part of the story at all!  I love the divided paths and the cute little road sign.  Such a fun hint for the story!
Now I know Google Translate is not exactly the most reliable source in the world, but I'm pretty sure the title translates to Head, Number or Love.  I assume that's the German way of saying Heads, Tails or Love.  Cute, right?  Also, apparently they're not into Oxford commas over there.  Go figure!
I have to give a shout out to my awesome translator Jeannette Bauroth who tracked me to down to make sure she got the translation as faithful as possible.  She's also been a fantastic cheerleader for me this whole time.  Thank you, Jeannette!
Rumor has it, Kopf, Zahl oder Liebe will be out in May, 2014.  Can't wait!